Jobs
UCO Bank Recruitment 2023 Out for Chief Risk Officer Apply Online at ucobank.com
On 21/11/2023, UCO Bank has released Recruitment Notification 2023 for Chief Risk Officer Apply Online @ ucobank.com. Candidates can check the latest UCO Bank Recruitment 2023 jobs details ucobank.com at recruitment 2023 page
by Abisha | Updated Nov 21, 2023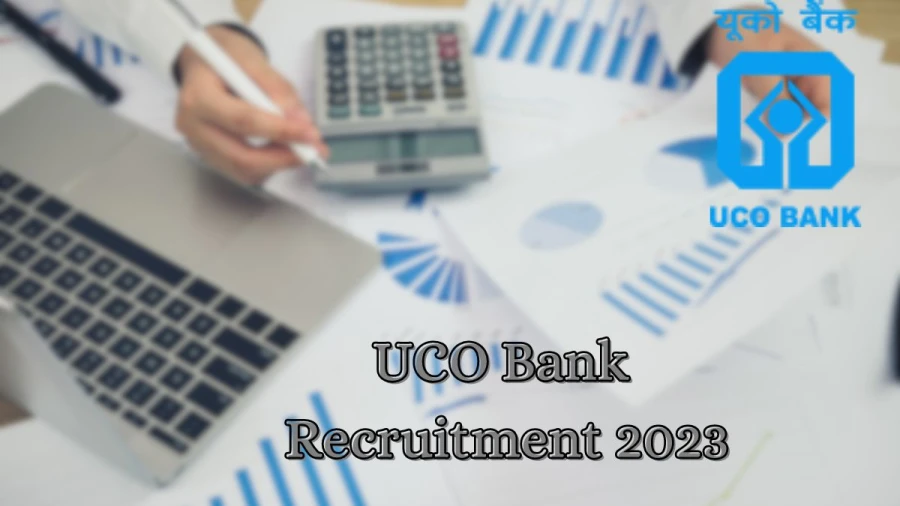 UCO Bank Recruitment 2023
UCO Bank is now hiring qualified candidates for the post of Chief Risk Officer. If you are interested to work in UCO Bank can apply online/offline by following the steps given UCO Bankow. But make sure that you are eligible for the particular post before applying for UCO Bank Recruitment 2023. Each firm will give certain criteria for different posts which the applicant has to meet to get selected, read further to know the criterias based on the qualification, skills, attributes, knowledge and so on.
| | |
| --- | --- |
| Organization | UCO Bank |
| Post Name | Chief Risk Officer |
| Total Vacancy | 1 Posts |
| Job Location | Kolkata |
| Walkin Date | 10/12/2023 |
| Official Website | ucobank.com |
Educational Qualifications
A bachelor's degree along with either: Professional certification in Financial Risk Management from the Global Association of Risk Professionals or Professional Risk Management Certification from PRMIA Institute.
Preferred Education Qualifications: Candidates holding any of the following qualifications are preferred: Chartered Financial Analyst charter conferred by the CFA Institute. or Designation as a Chartered Accountant by the Institute of Chartered Accountants of India, or its equivalent from a foreign institution. or Designation as a cost and Management Accountant by the Institute of Cost Accountants of India, or its equivalent from a foreign institution.
Experience: Experience with a Bank (India/Abroad)/ Financial Institution with substantial exposure to Credit Risk, Market Risk, Operational Risk, Liquidity Risk, Interest Rate Risk, other pillar II risks and risks emanating at and from overseas operations and group entities. Exposure to Analytics will be an added advantage.
Number of vacancies
There is a single opening available for the position of Chief Risk Officer (CRO) on a contract basis.
Remuneration
The compensation offered will be competitive and tied to prevailing market standards. It will not serve as a hindrance for a qualified candidate, and negotiations regarding remuneration are possible. The terms and conditions of engagement will adhere to the contract provisions and are open for negotiation.
Job Location
UCO Bank has released vacancy notifications for Chief Risk Officer vacancies in Kolkata. Candidates can check the location and other details here and apply for UCO Bank Recruitment 2023.
Age Limit
The age requirement for this opportunity, as of November 1, 2023, mandates a minimum age of 40 years and a maximum age of 57 years for eligible candidates.
Application Fees
The application fee for this process is non-refundable and amounts to Rs. 1,000, with an additional Rs. 180 charged as Goods and Services Tax (GST), totaling Rs. 1,180. In words, this amounts to Rupees One Thousand One Hundred and Eighty only. Applicants are required to submit this fee as part of their application process.
Mode of Selection
Received applications from candidates will undergo an initial screening process, where qualifications, suitability, and experience will be assessed to shortlist suitable candidates. The selected number of applicants will then be invited for an interview, which might involve a two-tier process depending on the number of shortlisted applications. In such cases, only candidates shortlisted in the initial interview round will proceed to the final interview phase.
The ultimate selection will be based on eligibility, experience, qualifications, and performance during the interaction/interview. The interview process will be conducted by a committee specifically formed for this purpose.
It's crucial to note that meeting the eligibility criteria does not guarantee an interview. The Bank retains the right to reject any application that doesn't meet its requirements without providing a specific reason. Only the necessary number of candidates fulfilling the eligibility criteria may be called for further stages as required for the respective post.
Apply Online Last Date
Applicants are required to submit their applications in the prescribed format (Annexure –A) along with self-attested copies of certificates enclosed in a sealed envelope. The envelope should be labeled "Application for the Post of Chief Risk Officer" and addressed to the following: General Manager, UCO Bank, Head Office, 4th Floor, H. R. M Department, 10, BTM Sarani, Kolkata, West Bengal – 700 001.
All interested and eligible candidates must ensure their applications, in the specified format, reach the aforementioned address on or before 10.12.2023. Applications received beyond this date will not be considered. To avoid any complications, candidates are advised to send an advance copy of their application to: [email protected].
UCO Bank Official Notification 2023
UCO Bank Apply Link 2023
General Information
Before applying for the position, candidates must ensure that they meet the specified eligibility criteria and comply with the requirements and terms outlined in the advertisement.
It is essential to thoroughly read the advertisement, understand its contents, complete the application form accordingly, and submit it as per the provided instructions. The Bank reserves the right to reject any application if a candidate is found ineligible at any stage of the recruitment process. The Bank's decision regarding qualifications, experience, and eligibility criteria will be final.
Only candidates meeting the eligibility criteria will receive notifications regarding interview details via email. Applicants are advised to ensure the active status of their email IDs to receive relevant communications.
The Bank holds no responsibility for delays, non-receipt, or loss of applications or communications during postal transit.
The terms and conditions of engagement will be governed entirely by the provisions specified in the contract. Engagement in this role does not constitute employment within the Bank, and benefits such as PF (Provident Fund), Gratuity, Pension, etc., will not be applicable in this scenario.
Upon the completion of the initial three-year contractual period, unless the Bank extends the contract further, the engagement will conclude automatically without requiring specific communication from the Bank regarding contract termination.
UCO Bank Recruitment 2023 - FAQ
1. Where to apply for UCO Bank Recruitment 2023?
Candidates who wish to apply for the UCO Bank Recruitment 2023, can apply using the apply now button available on our website
2. How to know the eligibility to apply for UCO Bank Recruitment 2023?
Once the official notification is out, you can check the eligibility criteria and apply for the UCO Bank Recruitment 2023
3. Can I Know the Upcoming Jobs in UCO Bank?
Yes, you can check the current and upcoming jobs of UCO Bank on our page. For other govt jobs visit our website and get instant job alert notifications
4. How can I apply for UCO Bank Recruitment 2023?
The detailed steps to apply for UCO Bank Recruitment 2023 is given above. Follow the steps and apply before the last date.