Entertainment
Pandya Store 08 November 2023 Written Update, Upcoming Twists
In this family drama, Dhawal and Amrish discuss taking on responsibilities, while Suman is concerned about Chiku's intentions, and Natasha becomes involved in a potential kidnapping case.
by Dheshni | Updated Nov 08, 2023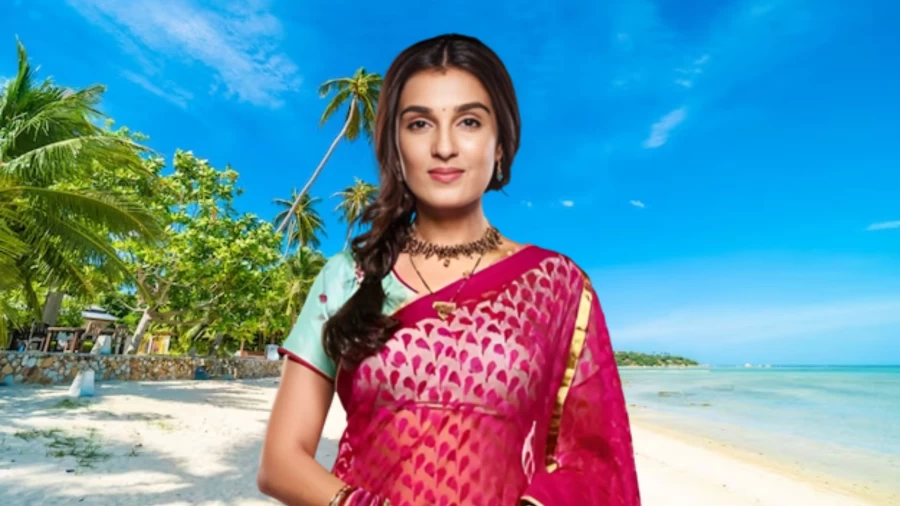 Pandya Store 08 November 2023 Written Update, Spoilers and Upcoming Twists
aking on responsibilities when the time comes. Dhawal agrees to talk to Natasha about it and mentions that he can't tolerate people talking disrespectfully to Amrish. Amrish, however, explains that Natasha is stressed due to Suman's health issues and suggests waiting for the right time to address the matter. He emphasizes that Suman's well-being is the top priority. Dhawal expresses his deep gratitude and brotherly love for Amrish, and they share an emotional moment.
Natasha is preparing tea when Dolly questions the number of tea cups. Natasha reveals that Amrish requested her to make the tea for some workers outside. Dolly assures her that they will handle serving the tea to the workers and suggests that Natasha take care of other responsibilities. Natasha then heads to see Suman.
Suman is worried that Chiku hasn't shared anything about his past, fearing he might get married to another girl. When Chiku brings Esha home, Suman imagines a scenario where Esha becomes Chiku's wife and takes her place in the family. However, Chiku introduces Esha as someone he found in need of help due to an accident. Suman and her family watch the situation unfold.
On her way to Suman's house, Natasha's slipper breaks, and she encounters Dhawal. They discuss the ongoing tensions, with Dhawal advising Natasha to wait for the right moment to resolve matters with Daama. Suman expresses her concern to Chiku about him bringing Esha home without consulting her first. Chiku apologizes and assures her that Esha has no one else and needed assistance. Natasha gets into an argument with an auto driver but is unaware that Dhawal has secretly placed money in her purse to help her out.
Amrish receives a call from Golu's school, informing him that Natasha hasn't picked up their son, Prateek, for two hours. He rushes to the school. Meanwhile, Chiku encourages Esha to rest and assures her that Suman is always willing to help strangers. Suman overhears their conversation. Chiku explains to Suman that he brought Esha home out of kindness, not knowing her past. Suman jokingly questions Chiku's intentions, and they share a light-hearted moment.
In a private conversation, Dhawal asks Chirag for advice on how to handle Natasha, and Chirag suggests agreeing with Natasha to make her happy, but Dhawal remains committed to doing what is right. Natasha arrives home and questions Chiku about her request to find a girl who kidnapped Golu. Chiku reveals that he found the girl and brings Natasha to meet Esha, who appears scared. Natasha believes Esha is the one who had kidnapped Golu, and Chiku explains the situation to her.
Pandya Store 08 November 2023
Pandya Store is a Hindi-language Indian television series that falls under the family drama genre. It made its debut on Star Plus on January 25, 2021, and is also available for streaming on Disney+ Hotstar. This show is an adaptation of the popular Tamil series, "Pandian Stores."
The storyline of "Pandya Store" revolves around a middle-class family residing in Somnath, Gujarat. The family relies solely on the income generated from their family-owned store, the Pandya Store, which has been serving the community for a remarkable 70 years. The head of the family, Dashrath Prasad, takes great care to ensure the smooth operation of the store and its affairs.
| | |
| --- | --- |
| Specifications | Details |
| Title | Pandya Store |
| Launch Date | January 25, 2021 |
| Produced By | Sunjoy Waddhwa and Commal Waddhwa |
| Genre | Drama |
| Aired On | Star Plus, Disney+ Hotstar |
| Timing | 7:30 PM |
| Show Days | Monday through Saturday |
Pandya Store 08 November 2023 Promo
Pandya Store Written Update - FAQ
1. What is "Pandya Store"?
Pandya Store is an Indian television series categorized as a family drama. It originally premiered on Star Plus on January 25, 2021, and is available for streaming on Disney+ Hotstar. The show is an adaptation of the popular Tamil series "Pandian Stores
2. Who are the producers of "Pandya Store"?
"Pandya Store" is produced by Sunjoy Waddhwa and Commal Waddhwa.
3. Where can I watch "Pandya Store"?
You can watch "Pandya Store" on Star Plus and stream it digitally on Disney+ Hotstar