Tech
Newsmax No Longer Free, How Much Does Newsmax TV Cost? Why is Newsmax No Longer Free?
Newsmax has transitioned to a subscription-based model on certain platforms. Discover the reasons behind this change and explore where you can access their content.
by Dheshni | Updated Nov 06, 2023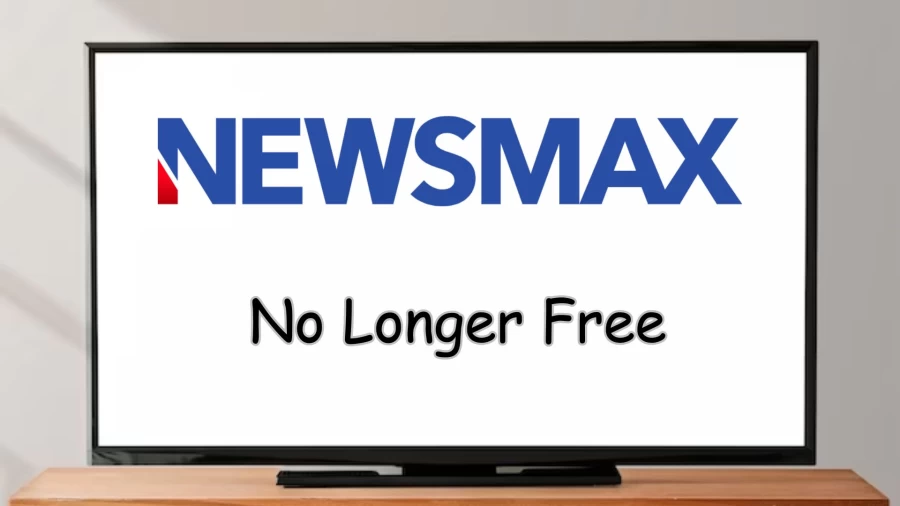 Newsmax No Longer Free
Newsmax, the cable news network, has made a significant alteration in its streaming accessibility. Beginning on Wednesday, Newsmax will no longer be accessible without charge on various over-the-top platforms, such as Roku, YouTube, Xumo, and Pluto.
The network has cited cable agreements as the rationale behind this decision, indicating that Newsmax is now required to move behind a subscription barrier. They are urging individuals to consider their Newsmax+ streaming service as an alternative. This adjustment signifies a change in the way viewers can access Newsmax content on these particular platforms
About Newsmax
Newsmax Media, Inc., also known as NewsMax, is an American media company founded by Christopher Ruddy in 1998. It is recognized for providing news, political opinions, and digital content and is often described as a conservative, right-wing, and far-right organization. Newsmax offers a range of platforms, including Newsmax TV, Newsmax.com (their website), and a monthly print magazine known as Newsmax magazine.
In 2014, Newsmax launched its TV channel, initially reaching approximately 35 million subscribers via satellite services like DirecTV and Dish Network. By 2019, their reach expanded to around 75 million households through cable TV, and they gained a substantial online presence. While their primary broadcasting location is in New York, they also have offices in Boca Raton, Florida, and Washington, D.C. In October 2023, they commenced broadcasting in the UK.
Newsmax's website is renowned for its influence on conservative politics. CEO Christopher Ruddy has expressed his aspiration for Newsmax to be a competitor to Fox News and has recruited former Fox News hosts. The network has also become a landing spot for hosts who departed other networks, including figures like Mark Halperin and Bill O'Reilly.
Following the 2020 United States presidential election, Newsmax faced criticism for sharing conspiracy theories propagated by former President Donald Trump and his campaign concerning election fraud. While they relayed these claims, they did not explicitly affirm their veracity and later acknowledged Joe Biden as the rightful President. Christopher Ruddy stated that Newsmax supports the President and his policies.
Newsmax Network Launch
In May 2014, the U.S. news organization Newsmax made headlines by announcing a distribution agreement with DirecTV. They unveiled their plans to launch a national television news channel, positioning themselves in direct competition with established American news networks like CNN and Fox News. The objective behind this endeavor was to provide an independent news source. The founder, Chris Ruddy, coined it as a "kinder, gentler Fox News," emphasizing their aspiration to appeal to a more mature audience, focusing on information rather than adopting a confrontational or polarizing approach.
During the channel's launch, Businessweek Bloomberg featured a profile of Chris Ruddy and Newsmax in a story titled "The Next Ailes: Newsmax's Chris Ruddy Prepares TV Rival to Fox News." Businessweek Bloomberg reported that Newsmax aimed to leverage its success as a digital media player to challenge Fox News within the traditional cable arena, all while establishing a presence in the burgeoning streaming over-the-top (OTT) business.
Why is Newsmax no Longer Free?
Newsmax has clarified that its decision to place its content behind a paywall is necessitated by cable agreements. To continue enjoying Newsmax content, the network strongly encourages people to subscribe to its Newsmax+ streaming service. This shift is intended to offer viewers an upgraded and premium streaming experience while complying with contractual obligations. By enrolling in Newsmax+, viewers can access the network's content through this specialized service.
How Much Does Newsmax TV Cost?
Newsmax TV, the cable news network, is implementing changes to its viewing options. Previously, you could access it for free on platforms like Roku, YouTube, Xumo, and Pluto. However, beginning on November 1st, 2023, they will no longer offer free access.
This modification is a direct result of cable agreements. In essence, Newsmax has opted to place their content behind a paywall, requiring viewers to pay for access. They are promoting their Newsmax+ streaming service as an alternative for continued content consumption. The cost for Newsmax+ is $4.99 per month, or a yearly advance payment option of $49.99.
While a free feed named Newsmax2 will still be available, it will not provide the live main feed's content. Therefore, to watch Newsmax TV, you will need to subscribe to their new paid service starting in November 2023.
Newsmax No Longer Free - FAQ
1. Why is Newsmax no longer free on certain platforms?
Newsmax has transitioned to a subscription-based model due to cable agreements, necessitating the move behind a paywall.
2. What is the alternative to accessing Newsmax content without a subscription?
Newsmax is encouraging viewers to consider their Newsmax+ streaming service, which is a paid option for accessing their content.
3. When did Newsmax's paywall subscription model take effect?
Starting from November 1st, 2023, Newsmax is no longer accessible for free on specific over-the-top platforms.
4. How much does Newsmax+ streaming service cost?
The Newsmax+ streaming service is available at a monthly cost of $4.99, or you can opt for an annual subscription at $49.99.
5. Is there still a free option to watch Newsmax?
Yes, Newsmax will still offer a free feed called Newsmax2, but it will not provide the same content as the live main feed, so a subscription is needed to access the full content.